Part memoir, part anecdotal history...

...of Pittsburgh's North Side, where the author grew up, and part football book, "Ruanaidh" follows to its conclusion the extraordinary life of Art Rooney, Sr. - the Chief. The strange-looking title (pronounced Ru-ah-nee) is the Gaelic word for Rooney. Candid personality portraits of almost everybody in the Chief's wide orbit are mingled with tales from Art Rooney, Jr's own high school and college football-playing days, from his time as a failed drama student in New York, from his six months of boot camp training with the Marines, and from his subsequent career as personnel director of his father's football team, the Pittsburgh Steelers.
Book Update: Digital Downloads Now Available!

We are pleased to announce that "Ruanaidh" is available in digital download for your iPad, iPod, iPhone, Kindle or NOOK. Cost is only $9.99. Please visit our Buy page to purchase your copy today!
HOF Franco Harris and Art Rooney Jr at the Heinz History Center for Francos 40th Anniversary of the Immaculate Reception.
Ruanaidh In The News




"We publish sports books at Sporting Chance Press, but today I want to recommend a book that we did not publish. Art Rooney, Jr. wrote Ruanaidh: The Story of Art Rooney and His Clan and self published it in 2008. For football fans who are bibliophiles, this is a book you should own and get it now while there are still copies around--it is officially out of print. "


—Sporting Chance Press Publisher Larry Norris

Steelers History Fans Should Get Ruanaidh While They Still Can

"1957 Interview with Jack Butler of the Pittsburgh Steelers."


—BHS

Vintage Video Interview of Jack Butler - 1957
Cards From Art Rooney Jr.'s Private Collection
Join our Mailing List!

Signup to receive e-mail updates from Art Rooney Jr.




Your privacy is important to us. We will never sell your information.
Buy The Book


Click here to
purchase Ruanaidh in softcover, hardcover or e-book format.

Artwork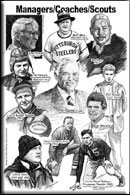 Click here to view the artwork of Ruanaidh
Photographs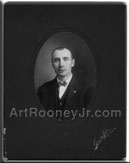 Click here to view a photographic history of the Rooney family